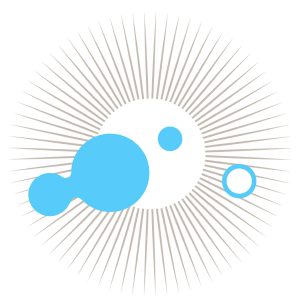 Horologiii Inc., is the modern-day fusion of Science and Art.  Our practice is the implementation of the detailed and meticulous rigor of measuring and developing to exacting standards, analysis and solutions, fused into the sophisticated, yet serendipitous, emotion grabbing, passion wrenching, A-Ha solution rendering moments.  Art and Science, embodied in form and function.  Horologiii provides useful solutions that are used, sustainable, economical, and inspiring. We make efforts of planning, developing, and designing a resulting reality.  Like the master clock makers and horologiums of the ancient past, we practice the art of designing and the science of making, as current and future horologist, as master designers, modern craftsmen, future artisans, and builders of our modern time pieces, including your business, your time, and your way of life. We have expertise in the integration of technical trades, regulatory compliance, and design standards; combining the sciences of measuring, the processes and technologies of designing, with the art of making, conceiving, building, and construction of infrastructure resources and assets needed to produce and retrofit the current environment and space that you inhabit. Whether it is the small business, commercial or institutional, or industrial space you occupy and work in, we are in the practice of serving others.
We understand and sense the critical elements you want and desire in your spaces, from data infrastructure, to the quality of the heat, light, and power you consumer daily, to the floors, walls and foundations that support your business, all are pieces of time that are needed to create the place where you produce and serve others. The physical space and place that can become the masterpiece where your best efforts and memories are made; where your professional family's abides, where you help others.  We hope that you will trust us with the awesome responsibility of creating or enhancing something special with you,.. for you, with our practice of service we call "Horologiii", the art and science of serving others.
The Oath is Not Rescinded.
Horologiii's Services are focused on exceeding expectations within the Distinct Core Competencies stated below. We provide professional services with personal attention, guaranteed delivery, and exceptional quality. Our Key Team Members have provided decades of professional services for several leading companies across a variety of market segments, including Commercial, Government, Utilities, and Telecom. Our excellent service and value are what we are building our name on.  We look forward to serving you as well!
Horologiii Inc.  is a Service Disabled Veteran Owed Business – CVE.

Differentiators
CVE Verified Service Disabled Veteran Owned Business
Experienced Key Staff in Energy, Construction, & IT Sectors
Established in 2002
Certified Minority Owned Small Business – MBE
NAICS Codes
*541690 | 236116 |236210 |236220| 541490 | 541330 | 541620 | 423430 | 541990 | 541690 | 541610 |541611 |541618